How To Develop Great Search Engine Friendly Content
If great content is one of Google's biggest and most important yardsticks for measuring the relevance of a website for particular keywords and/or keyword phrases, then it logically follows that businesses should be paying more attention to their content nowadays, more so than ever before.
Because in the final analysis, even musty-looking websites that don't have all the bells and whistles but offer great, evergreen content, will eventually win Google over. Here's why.
What is Evergreen Content?
Evergreen content is content that can withstand the test of time, and will be useful to people after more than a few years of being posted online.
Some great examples of evergreen content are health articles on sites like WebMD, that are only updated from time to time but remain relevant for the most part, year after year. It's challenging to produce evergreen content because it takes time and lots of research to create truly useful content for users.
Of course, there would be niches that have fast-paced content needs – technology, mobile phones, PC software – these are niches that have speedier content turnover times and replenishment with new content is common.
In fact, websites like Engadget that deal with mobile phones and other devices publish new content on a daily basis. But these are special cases; you can create focused content that will naturally attract organic traffic for months and potentially, years.
Years ago before the tight focus on quality content, Google used to check out the following elements on a page specifically to rank whether the content was 'relevant' for search terms or not: H1 tag, H2 tag, metadescription, metatitle, image alt text, etc.
Granted, these elements are still primary identifiers of content and multimedia, but they no longer dictate the relevance of a website solely according to SEOExplode. Rather, Google's RankBrain takes them into consideration and then moves on to analyzing other signals that measure the potential relevance of new page content to specific search terms.
The Keys To Great Content Are…
Coming right down to it, Google appears to be rewarding websites that have comprehensive and in-depth content. Three things come to mind when you want to create this type of content:
A relevant topic and engaging title.
Appropriate length of the content.
Finding good sources for your content.
The first one is both easy and difficult. If you are already familiar with your market, you already have an advantage as you will already know what type of content will interest readers the most.
The second advantage would be the fact that you also know how to communicate with your audience effectively and guide them to taking action within the website. Because we don't want organic traffic to just be organic traffic, we want it to convert – ultimately, the purpose for all your efforts is for people to obtain a product or service that you are offering.
Second, let's talk about the content. Since Google wants content producers to provide more useful and comprehensive content to the public, that means content has to be longer than the usual five hundred or six hundred words. According to current metrics of top ranked content appearing on Google searches, the ideal length for comprehensive content is 1,800-2,000 words per piece.
Longer articles or blog posts tend to outrank shorter ones on Google, as per current studies. Comprehensive articles can't be faked and duplicated content won't get you any of Google's love at all.
Say No To Black Hat SEO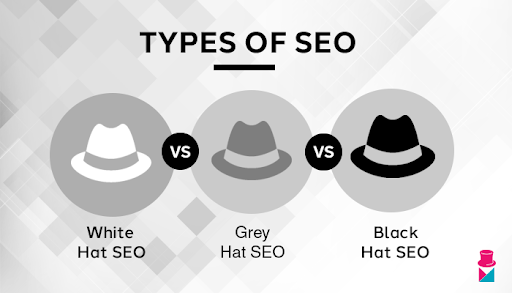 In fact, whenever Google detects duplicate content and blackhat SEO methods on a website, that website is punished for several months, until the website is re-evaluated by the search engine once again. So there's definitely no easy way to get a top-ranked website on Google, but at the same time, trying to cheat your way to the top will be fruitless.
In one interview, Google's Matt Cutts explained it quite succinctly: they're penalizing websites that don't follow the rules of better usability by preventing them from being seen on the search engine.
No visibility on the giant search engine means no profit, and to businesses online nothing could be worse than not making any more for your efforts. According to Cutts, this would be the best deterrent for people who are not following the current guidelines for better Web experiences that are specifically meted out to make it easier for users to find the information they need online.
The third element, finding good sources, is actually showing Google that your are doing your homework when creating content. Linking back to an authoritative website probably won't do you any harm, and might even boost the authoritativeness of your article or blog post a bit. But this has to be done regularly.
If you post less than once a month, don't expect miracles to occur. Again, this is a war for who has the best content. Good content volume means a website is active and is constantly interacting with its audience, as the audience will be the source of possible interesting topics to read.
Also, don't forget that content does not have to be limited to textual content. You will get even better results when you add photos and videos. Exclusive videos that you've made yourself definitely have powerful branding implications and will show your readers that you are passionate and serious about the topics you are discussing with them.
Creating inforgraphics is also an awesome way to summarize information in a long article, and will give people the information they might need at a glanace.
Infographics can also be shared easily via social media through sharing plug-ins, so you can be sure that if someone does share your content, the infographic will be up there where it's needed the most – on the headline of the shared content, inviting people to visit your website to read the entire content that they need. This is extremely important if you want more people to naturally be curious about your website.